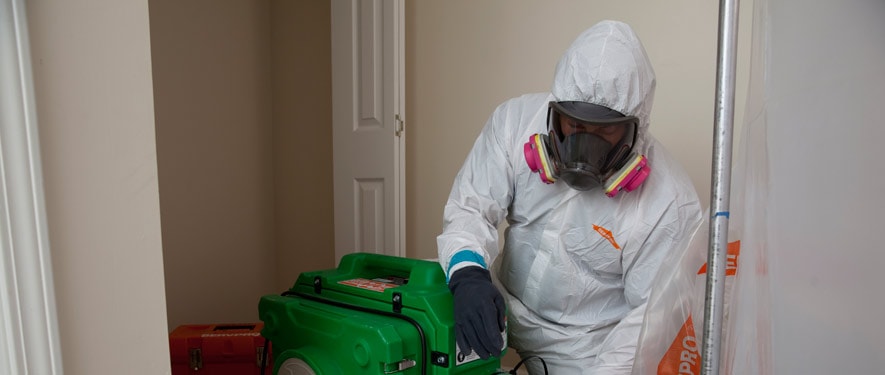 Biohazard and Sewage Emergency Tips
What you can do until help arrives
Water Tips  |  Fire Tips   |  Biohazard Tips   |  Mold Tips
Our technicians are trained and certified for bio-hazard clean ups, safely cleaning and removing all affected materials properly and safely. The COVID pandemic isn't any different. We are still practicing extra special protocol due to the sensitivity of the virus, however we approach each bio-hazard the same. The COVID is worldwide and here at SERVPRO our headquarters office is consistently updating us with communication on daily COVID news. Helping us perfect our techniques while also providing excellent quality customer service. SERVPRO, a Nationwide name and brand has been operating for more than 50 years with in field knowledge and experience in every unique situation.
Your bio-hazard clean up will be looked at, communicated and executed with the most precise hands and eyes to thoroughly make it "Like it never even happened." Whether it is an unexpected death, medical mishap, suicide, or the COVID 19, we are ready to go and prepared. No matter the size or the type of disaster SERVPRO of Gig Harbor/North Tacoma and SERVPRO of Mason County are here to help you.
Need Biohazard Cleanup? Call Us Today – (253) 851-6711
After any biohazard or sewage contamination in your home or business, your primary focus should be safety:
Is it safe to stay in the house?
Exposure to biological and chemical contaminants can pose serious health consequences.
Flood water can contain sewage, pesticides, and other contaminants.
Only do activities that are safe for you to perform.
What to Do After a Contamination
Stay out of affected areas.
Call emergency service personnel if the situation is life-threatening.
Treat all bodily fluids as if they are contaminated.
Turn off the HVAC system if there is sewage damage.
What Not to Do After a Contamination
Don't leave wet fabrics in place. Hang furs and leather goods.
Don't leave books, magazines, or other colored items on wet carpet or floors.
Don't use your household vacuum to remove water.
Don't use television or other household appliances.
Don't turn on ceiling fixtures if ceiling is wet, and keep out of rooms where ceilings are sagging.
24 Hour Emergency Service
Biohazards like flood water or sewer backups should be considered an emergency and dealt with as quickly as possible. SERVPRO of Gig Harbor / North Tacoma and Mason County has water damage restoration specialists and has specific training and expertise to safely remediate biohazard contaminants.
We are proud to serve our local communities:
Gig Harbor
Tacoma
Fox Island
Rosedale
Purdy
Longbranch
Vaughn
Home
Ruston
Magnolia Heights