Summer Sun
7/25/2018 (Permalink)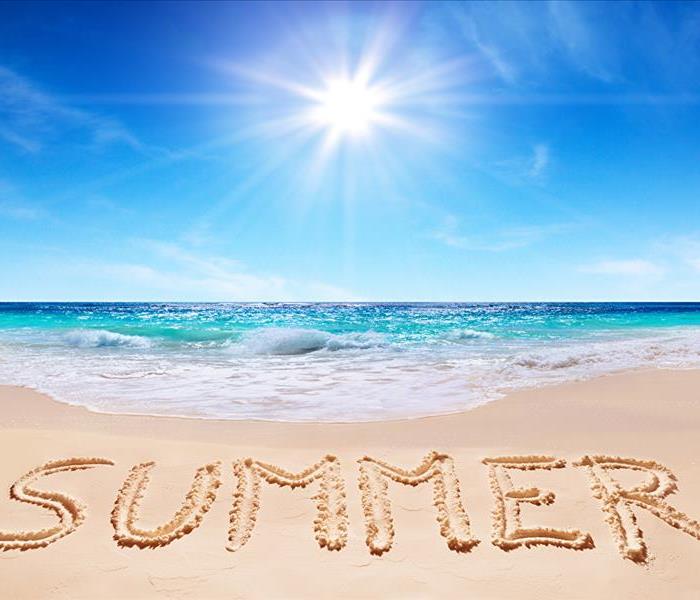 Summer is the best, I personally look forward to record breaking heat waves and lounging in the sun while soaking up all the Vitamin D that I can. This may not sound appetizing to 99% of you. While rustling and bustling during this busy season, here are a few things that we can bring to your attention.
While traveling, be sure you take the steps to prepare your home. Do you live in a busy neighborhood? Are your neighbors friendly enough to keep an eye out for you? Make sure if you have packages arriving that someone can retrieve those for you, the last thing you need is your Amazon or Nordstrom package on your porch for a week and a half. Much less someone who is not so friendly to take your package and extend the favor into taking all valuables from your home. Keep a car in the driveway, its best to make it look like nothing new is going on.
When leaving town, DO NOT post on social media. This is like posting a "FREE LIQUIDATION SALE AND ALL ITEMS ARE FREE," on your lawn. If you have someone housesitting or live in a gated community you may have a little more security, but anything can happen if the opportunity is given.
We understand that summer months the heat is super uncomfortable for those who don't have air conditioning. Sometimes the best way to cool down your house is to have windows open all day and all night. Take certain steps to make or place dowels in the window track to keep windows from sliding all the way open for easy bodily access. Fans are great, but not if they are the high industrial fans from the 60's, 70's. Check cords and make sure wiring isn't exposed, this could lead to a potential electrical spark that could result in a major fire damage. Whatever you do, do NOT use a power strip, these are not made to handle that kind of electrical output.
Here in the Northwest, Summer time is a great time to get to know your neighbors and explore the beauty of our surroundings. I have two little girls and when we drive to new places I try to make sure we always have a first aid kit in the car and a mini one in my bag. I try to take a few plastic bags along as well for a make shift trash bag and in case of the rare stomach ache, if you know what I mean? Also, hydrate, hydrate, hydrate. The heat is not new, but its easily forgotten how it can sneak up on us and make us dehydrated. And don't forget to apply your choice of sunblock if out in the sun for an extended time.
Help us help you avoid the above helpful hints. Take care and stay cool. Enjoy what's left of the summer and all it has to offer us. Remember here at SERVPRO of Gig Harbor/N. Tacoma we are always striving to hit our motto, Like it Never Even Happened.