Odors and how to conquer them
2/12/2018 (Permalink)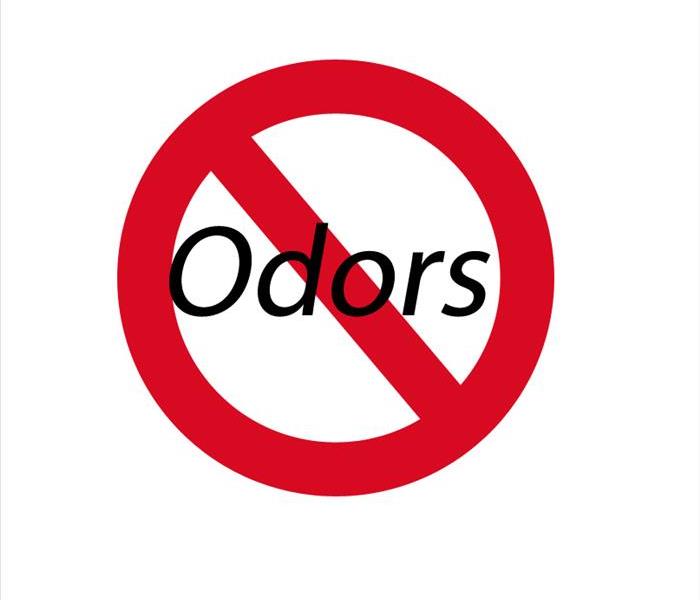 Here at SERVPRO Gig Harbor/N. Tacoma we help conquer some of the most difficult challenges. Such as: fire damage, water damage, mold remediation, bio hazard clean ups, etc. In these circumstances odors can be an obstacle that is the last Hertel to jump.
Odors: An odor can be caused by one or more volatilized chemical compounds, generally at a very low concentration.
Here are some examples of odors that we as a company run into on a weekly basis: smoke damage, mold or mildew, animal urine, biohazards, nicotine, and rodent/animal infestation odors. We have seen it all and worked with it all. As professionals we have the knowledge, equipment and trained staff to tackle your smelliest of odors.
Smoke odor: When it comes to smoke damages, soap and water won't always do the trick. Furniture has pores and odors basically attach themselves within these pores. Here in our facility, we have an Ozone room which allows us to place furniture or household products within, the room is heated up to trigger the pores to open. The oxygen molecule breaks off and attached to the odor, this then dissipates the odor.
Water/Mildew odor: Have you ever forgot about your laundry in the washer for a few days? When you finally remembered you dread opening that door to the musty smell you encounter. Imagine that same smell and amplify it times 50. Concentrated mildew odor will breach into fabrics and other porous surfaces, which makes it hard to remove successfully. Our plan of action for odor removal varies by the material that we are trying to remove. For fabrics like couches and chairs we upholstery clean with a hot water extraction and a sanitizer. Things like raw wood if not directly affected by mold can be scrubbed down with soapy water and ozone. If it were affected it can still be scrubbed but it would need an additional environmental coating.
Animal urine: Oh, the joys of being a pet owner sometimes. Pets are great to have but let's face it, they are not perfect and will have an occasional accident at some point. Cats and dogs have ammonia in their urine, this can discolor to the surface effected but can also seep into pores of concrete, wood floors, subfloor and its super difficult to get rid of. If drywall were sprayed by said pet, it can be sealed with a primer and painted to seal odors in. Carpet, if your pet has a favorite spot on the carpet, the carpet can be pulled back, the pad removed and seal the urine in the sub floor with a primer to lock in the odor. After the pad is replaced the carpet should be steam cleaned on the front and back to ensure that the urine is removed.
Nicotine: Nicotine odors are extremely hard to get rid of. Affected dry wall needs to be sealed and painted. In light nicotine circumstances the carpet can potentially be saved, remove the pad because it absorbs the odor and steam clean the carpet. Plastic items retain smell, so they should be replaced. Cabinetry can be cleaned and ozoned. If these steps have been completed, and odor remains then removal of the attic insulation should be disposed of.
Odors are a part of our everyday life, not all are bad and not all are good. It is important to know the process of removing them from the above. If you have any questions or concerns of an affected area, give us a call. Our employees are knowledgeable and helpful. We want those odors to be "Like it never even happened."